For most of us our career prospects starts with knowing what makes us happy in life, or what we can do best.
Then there is the question of earning what you are worth… Most people do not earn what they are worth and some are just happy to be earning something because it is a job and an employer is willing to pay for it.  Your education or training (and experience) will dictate what you earn and making the correct choices from the start can go a long way towards your eventual employment prospects and happiness in life.  For those who are serious about career and life choices, is it important to know what kind of work you want to do, and even more importantly, what you want to earn.
This is our list of Top 15 paying Jobs for 2019.
01. Financial Management
02. Structural Engineering
03. Plant Management
04. Civil Engineering
05. Corporate Lending
06. Information Systems / IT Management
07. Mechanical Engineering
08. Financial / Business Analysis
09. Industrial Engineering
10. Marketing Management
11. Technical and Business Architecture
12. Electronic Engineering
13. Building Foreman
14. Chartered Accounting
15. Software Development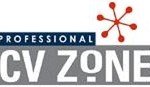 It must be noted that while these are the top paying jobs according to recent market research, are these not the top in demand vacancies.
As was the trend for 2018 are Software Developers, Financial Accountants, Project Accountants and Financial Managers the most sought-after skills in the country.  Software Developers will remain in high demand in the South African job market, particularly those professionals with C# and Java skills.  Middle Management and Departmental Managers are always in high demand. Financial Management remained at the forefront of skills demand.
---
For assistance with CV writing and any applications for vacancies please do not hesitate to contact us on 086 123 7775 or info@profcvzone.co.za