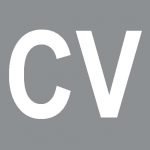 For Personal Professional One-on-One Career Assessments please contact us on 086-123-7775 to set an appointment for a consultation.
We specialize in assisting members of the Local and International public (since 2002) with Professional CV Writing services as well as finding suitable employment opportunities in South Africa. We assist companies in sourcing suitable trained, skilled and qualified employees, including people with special needs and/or people with disabilities.
Professional CV Zone offers numerous Human Resources Solutions to Local and International Individuals, as well as Micro, Small and Larger Business Owners.  We cater for Entry Level to Senior Management recruitment of Permanent and Temporary personnel in various fields such as; Administration, Banking, Insurance, Engineering, Industrial-, Technical-, Information Technology, Project Management, Retail, Textile, Call Center, Hospitality, Sales and Marketing to list a few.
If you require assistance with Professional CV writing that will give you a better advantage when you want to apply for a vacancy anywhere then complete the form below and we will contact you as soon as possible via email or phone during our normal business hours.  You can order a CV here
---