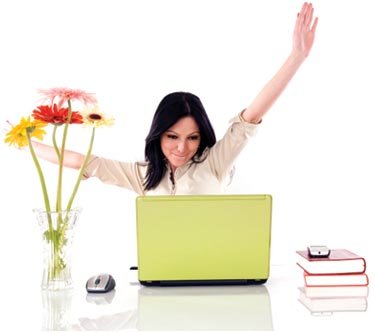 ☏  067 351 3860  | ✉  info@profcvzone.co.za
---
"Thank you very much for this service. It personally helped me a lot. I used your CV format and secured my current position on my first attempt. A Bronkhorst, Pta, Gau, ZA"
I found the service of tremendous value. My CV now has a professional feel to it and tells a comprehensive story. A number of people have already commented on it. All in all, money very well spent. Your response times were excellent and I will certainly be recommending your services to others. Thank you again.  C Jenson, Bishopston, Swansea, UK.
Dear Carel, Thank you very much for final CV. Your turnaround time and professional approach is highly appreciated. Thanks also for offer to contact you if I have any queries. Yours sincerely.  D Van Zyl, Middelburg, Mph, ZA.
I couldn't be happier. I feel much more confident handing it out now. I appreciate your time and patience. Thank you very much.  C Ottingen, Denver, CO, USA.
I think you have completed a very difficult task in record time and I appreciate your patience,guidance and input. Thank you for the hard work, excellent follow through, and good wishes. Warm regards.  D. Elton, London, UK.
I would like to take this opportunity to thank you guys for doing such a good job, about my CV. It does look very professional and I am confident that I will find my dream job. I will introduce other people to your website. Thank you again. Siyabonga Mthethwa, Umlazi, KZN, ZA.
Baie dankie! My CV was nog nooit so professioneel opgestel nie – ek is baie tevrede met die diens wat ek van julle ontvang het en sal julle beslis aanbeveel vir enige persoon wat ek mag tee kom. Nogmals baie dankie. Groete.  A Brink, Edenvale, Gau, ZA.
Hi , I used your services about 18 months ago – you redid my CV; resumé and gave me 5 examples of application letters. My CV looks good and professional. A few weeks after your services, I got a new job. Thank you so much.  N Ndlovu, Pta, Gau, ZA.
Once again, thank you for doing such an AWESOME job. I believe you have put together the perfect CV and Resume to get me into a position to get many interview requests. Regards.  Colvin, New York State, NY, USA.
Dear Carl, Attached please find my CV as requested, accept my apologies for only replying now I've been out of the office most of last week on a conference. I must admit I'm really impressed with your work. Kind regards,  Celest, Marketing Manager, Drakensberg, KZN, ZA.
---
You can contact us by completing the form below if you have any comments or queries [good or bad] related to our services.
☏  067 351 3860  | ✉  info@profcvzone.co.za